In the second half of this year, the housing market surged with activity. Today, real estate experts are looking ahead to the winter season and the forecast is anything but chilly. As Lawrence Yun, Chief Economist for the National Association of Realtors (NAR), notes:
"It will be one of the best winter sales years ever."
The typical winter slowdown in the housing market is simply not on the radar. Here's why.
While today's historically low mortgage rates are expected to remain low, they won't be this low for much longer. This could be the last chance for homebuyers to secure such low rates, and they're ready to take action. In a recent article, Bankrate explained:
"If you're looking to buy a home…expect mortgage rates to remain low into 2021. However, the possibility of rates falling to 2.5 percent or lower has faded as the U.S. economy has rebounded."
As long as we continue to see low interest rates, we'll see hopeful buyers on the hunt for their dream homes. Yun confirmed:
"The demand for home buying remains super strong…And we're still likely to end the year with more homes sold overall in 2020 than in 2019…With persistent low mortgage rates and some degree of a continuing jobs recovery, more contract signings are expected in the near future."
The challenge, however, is the lack of homes available for sale. With that in mind, all eyes are on homeowners to see if they'll sell this winter or wait until spring. Danielle Hale, Chief Economist for realtor.com, says it's best for sellers to capitalize on this moment sooner rather than later:
"We currently see buyers sticking around in the housing market much later than we usually do this fall. If that trend continues, we will see more buyers in the market this winter, too. So, this winter is likely to be a good time to sell."
With buyers ready to stay active this winter, sellers who want to close a deal on the best possible terms shouldn't wait until spring to put their homes on the market.
Bottom Line
Experts agree the winter housing market could potentially be bigger than ever. Whether you're ready to buy or sell, let's connect today so you can be in your dream home by the new year.
Start Your Home Search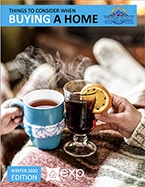 Starting the home buying process is easy and involves a few simple steps: Download my Home Buyers Guide to learn general information. Search for homes currently on the market to get a feel for the types of homes, locations, and price points available. And of course, please call me, or send me an email / text, to discuss any thoughts about your next home, the buying process, and the most important next step.
Get My List of Hot Properties »
When It Is Time To Sell Your Home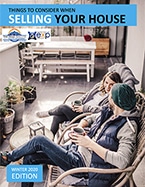 Find out how much your home is worth and download my free guide for home sellers for helpful information. It is important to choose a REALTOR® who can develop an effective marketing strategy for your property, negotiate well on your behalf, and has the knowledge to provide an accurate market comparison so you can determine the right asking price. The market is more balanced now and your asking price is an important component of your selling strategy. Contact me today to learn how your home stacks up against the competition and how we can position your property to sell quickly and for a good price.
My Denver real estate blog has loads of useful information for home buyers trying to figure out what they want to do…
Real Estate Housing Market | Buying a Home | Selling a Home | Financing a Home | Renting | Homeownership | Investing