Last week, the average 30-year fixed mortgage rate from Freddie Mac jumped from 3.22% to 3.45%. That's the highest point it's been in almost two years. If you're thinking about buying a home, this news may have come as a bit of a shock. But the truth is, it wasn't entirely unexpected. Experts have been calling for rates to rise in their 2022 projections, and the forecast is now becoming a reality. Here's a look at the projections from Freddie Mac for this year:
Q1 2022: 3.4%
Q2 2022: 3.5%
Q3 2022: 3.6%
Q4 2022: 3.7%
As the numbers show, this jump in rates is in line with the expectations from Freddie Mac. And what they also indicate is that mortgage rates are projected to continue climbing throughout the year. But should you be worried about rising mortgage rates? What does that really mean for you?
As rates increase even modestly, they impact your monthly mortgage payment and overall affordability. If you're looking to buy a home, rising mortgage rates should be an incentive to act sooner rather than later.
The good news is, even though rates are climbing, they're still worth taking advantage of. Historical data shows that today's rate, even at 3.45%, is still well below the average for each of the last five decades (see chart below):
That means you still have a great opportunity to buy now with a rate that's better than what your loved ones may have paid in decades past. If you buy a home while rates are in the mid-3s, your monthly mortgage payment will be locked in at that rate for the life of your loan. As you can see from the chart above, a lot can change in that time frame. Buying now is a great way to protect yourself from rising costs and future rate increases while also securing your payment amount for the long term.
Nadia Evangelou, Senior Economist and Director of Forecasting at the National Association of Realtors (NAR), says:
"Mortgage rates surged in the second week of the new year. The 30-year fixed mortgage rate rose to 3.45% from 3.22% the previous week. If inflation continues to grow at the current pace, rates will move up even faster in the following months."
Bottom Line
Mortgage rates are increasing, and they're forecast to be even higher by the end of 2022. If you're planning to buy this year, acting soon may be your most affordable option. Let's connect to start the homebuying process today.
Mortgage Rates, Calculator, News
Find Your Next Home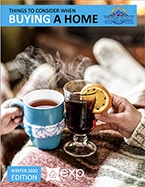 Please call/text/message/email me to share your thoughts about your next home and I'll identify your most important next step.
If you're reading this late at night and want to start now, first send me an email, then focus on these items of the home buying process: 1) Download my Home Buyers Guide to learn general information (if you're into doing your own research). 2) Talk to a quality mortgage lender and get pre-approved for financing. 3) Search for homes currently on the market to get a feel for the types of homes, locations, and price points available. 4) Read my Denver real estate blog (updated daily!) to further educate yourself about the market and relevant topics for home buyers. And of course, when in doubt, just call me and I will help you with each step of your journey.
Create Your Free MLS Home Search Account »
When It Is Time To Sell Your Home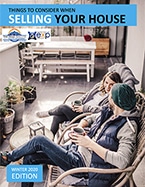 Find out how much your home is worth and download my free guide for home sellers for helpful information. It is important to choose a REALTOR® who can develop an effective marketing strategy for your property, negotiate well on your behalf, and has the knowledge to provide an accurate market comparison so you can determine the right asking price. The market changes each week and your asking price is an important component of your selling strategy. I am here to listen and serve. I will share how your home stacks up against the competition, or how we can position your property to sell quickly and for a good price, or talk through any unique circumstances or goals. Contact me today to start a discussion…
My Denver real estate blog is updated daily with useful information for home buyers and sellers…
Real Estate Housing Market | Buying a Home | Selling a Home | Financing a Home | Renting | Homeownership | Investing