In a recent article, First American shared how millennials are not really any different from previous generations when it comes to the goal of homeownership; it is still a huge part of their American Dream. The piece, however, also reveals,
"Saving for a down payment is one of the biggest obstacles faced by first-time home buyers. Dispelling the 20 percent down payment myth could open the path to homeownership for many more."
Myth #1: "I Need a 20% Down Payment"
Buyers often overestimate how much they need to qualify for a home loan. According to the same article:
"Americans still overestimate the qualifications needed to get a mortgage, resulting in qualified potential buyers not even considering homeownership. Indeed, the Urban Institute report revealed that 16 percent of consumers believed that the minimum down payment required by lenders is 20 percent or more, and another 40 percent didn't know at all."
While many potential buyers still think they need to put at least 20% down for the home of their dreams, they often don't realize how many assistance programs are available with as little as 3% down. With a little research, many renters may actually be able to enter the housing market sooner than they ever imagined.
Myth #2: "I Need a 780 FICO® Score or Higher"
In addition to down payments, buyers are also often confused about the FICO® score it takes to qualify for a mortgage, believing a 'good' credit score is 780 or higher.
To debunk this myth, let's take a look at Ellie Mae's latest Origination Insight Report, which focuses on recently closed (approved) loans.
As indicated in the chart above, 50.23% of approved mortgages had a credit score of 500-749.
Bottom Line
Whether buying your first home or moving up to your dream home, knowing your options will make the mortgage process easier. Believe it or not – your dream home may already be within your reach.
Start Your Home Search: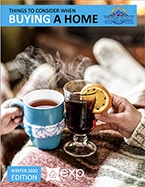 Starting the home buying process is easy and involves a few simple steps: Download my Home Buyers Guide to learn general information. Search for homes currently on the market to get a feel for the types of homes, locations, and price points available. And of course, please call me, or send me an email / text, to discuss any thoughts about your next home, the buying process, and the most important next step.
Beware of looking at new construction homes with a disadvantage. Builders are sophisticated sellers very capable of representing their own interests. Ask me about representing you at no cost to you.
Get My List of Hot Properties »
When It Is Time To Sell Your Home: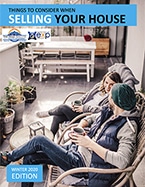 Find out how much your home is worth and download my free guide for home sellers for helpful information. It is important to choose a REALTOR® who can develop an effective marketing strategy for your property, negotiate well on your behalf, and has the knowledge to provide an accurate market comparison so you can determine the right asking price. The market is more balanced now and your asking price is an important component of your selling strategy. Contact me today to learn how your home stacks up against the competition and how we can position your property to sell quickly and for a good price.
My Denver real estate blog has loads of useful information for home buyers trying to figure out what they want to do…
Real Estate Housing Market | Buying a Home | Selling a Home | Financing a Home | Renting | Homeownership | Investing