With businesses reopening throughout the country and some experts indicating early signs of a much-anticipated economic recovery, more homebuyers are actively entering the housing market this summer. Today, housing is truly driving the U.S. economy forward. With so many buyers looking for homes to purchase and so few houses for sale right now, there's a disconnect between supply and demand. This imbalance is pushing home prices upward while driving more bidding wars and multiple-offer scenarios. Danielle Hale, Chief Economist at realtor.com explains:
"People are surprised that prices are rising, not falling, because in the last recession home prices fell, the difference this time is the severe shortage of homes for sale…We are seeing bigger price increases with [a limited] number of homes…That is likely to lead to more competition and potentially multiple offers and bidding wars."
According to the recent Realtors Confidence Index (RCI) survey conducted by the National Association of Realtors (NAR), this trend is growing:
"On average, there were about three offers on a home that closed in May, up from just about two in April 2020 and in May 2019 (2.3 offers)."
HousingWire also indicates:
"42% of homeowners who made a purchase during the January to May time period ended up in a bidding war, demonstrating the strong demand for homes amid low inventory."
With more people returning to work we'll continue to see the number of interested buyers increase. So, if you're among the many people looking for a home to buy this summer, it's important to ensure you have the right guidance from the start. This way, you make sure your offer stands out from the crowd when it really counts. Here are two tips to follow.
1. Hire a Trusted Local Expert
A trusted local real estate professional matters more than ever right now, as noted in a recent survey shared by NAR. In fact, according to respondents, 54% of buyers and 62% of sellers indicated that "Particularly during the pandemic, a real estate agent's guidance is especially valued."
We're not in a normal market. We are in one of the greatest health crises our nation has ever seen. The pandemic has had a dramatic impact on the journey consumers must take to purchase a home. To successfully navigate the landscape today, you need a true expert on your side.
2. Get Pre-Approved for a Mortgage
When there are more buyers than sellers on the market, the process to find a home becomes much more challenging. One way to show you're serious about buying a home is to work with a lender to get pre-approved for a mortgage before starting your search. With a pre-approval letter, sellers will see your true desire to buy this year, potentially helping your offer rise to the top.
Bottom Line
If this is the year you're ready to buy, let's connect to get the process started so you can make sure your offer is a strong one when the competition heats up.
Start Your Home Search: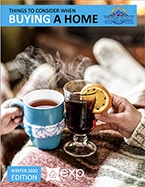 Starting the home buying process is easy and involves a few simple steps: Download my Home Buyers Guide to learn general information. Search for homes currently on the market to get a feel for the types of homes, locations, and price points available. And of course, please call me, or send me an email / text, to discuss any thoughts about your next home, the buying process, and the most important next step.
Beware of looking at new construction homes with a disadvantage. Builders are sophisticated sellers very capable of representing their own interests. Ask me about representing you at no cost to you.
Get My List of Hot Properties »
When It Is Time To Sell Your Home: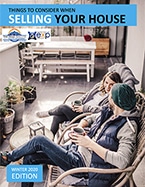 Find out how much your home is worth and download my free guide for home sellers for helpful information. It is important to choose a REALTOR® who can develop an effective marketing strategy for your property, negotiate well on your behalf, and has the knowledge to provide an accurate market comparison so you can determine the right asking price. The market is more balanced now and your asking price is an important component of your selling strategy. Contact me today to learn how your home stacks up against the competition and how we can position your property to sell quickly and for a good price.
My Denver real estate blog has loads of useful information for home buyers trying to figure out what they want to do…
Real Estate Housing Market | Buying a Home | Selling a Home | Financing a Home | Renting | Homeownership | Investing