2022 Denver Real Estate Market Recap with Scott Rodgers
Denver's real estate market started with a bang in 2022, with January feeling like the competitive part of 2021. February through April felt like Denver's most competitive housing market ever. And I had a front-row seat, closing more residential sales in Denver County in April and May combined than any other agent in our MLS — over $26 million in sales volume and 30 closings. (🙏I don't say this from a place of ego, rather from satisfaction of being able to provide meaningful value to my clients and appreciation for the useful insights I gain from the experience.) I could feel the micro-market shifts each week, which were not noticed by the broader market until they were later represented in monthly market report data for everyone to see (like the reports below). This allowed my clients to navigate the market with more precision and insight into their actual opportunities.
By June, the market was rapidly adjusting to the aggressive tightening policy of the Federal Reserve. Mortgage interest rates spiked from ~3% in early January to ~6% by Summer and ~7% by the end of October. More than double! We haven't seen over 7% since 2001 or that kind of jump since Paul Volker's aggressive Fed moves in the early 1980s. June was an especially difficult month for listing agents and their sellers as it was dramatically different than the prior several months — creating risk for home sellers to not adapt to the new market, overprice their listings, and sit Active on the MLS while the housing market and their sales opportunity declined. I had several offers turned down in July and August by overconfident house sellers that some of them were willing to accept just two months later. Problem was, by then prices were even lower. Denver was second in the nation (58%), after Boise (67%), for price reductions in September according to Redfin. If there was ever a year to have a great agent on your side, 2022 was it! Agents know the housing market changes each week, in 2022 that was the top rule to live by — know your market for that week.
2022 was an incredibly active year for me, with 59 closings and over $50 million in sales volume. Metro Denver's MLS, REcolorado, ranked me the 40th agent for residential sales volume and 5th in Denver County for 2022 (🙏). For context, Colorado has about 40,000 agents.
Denver's economy showed strength and resilience in 2022. Housing continued to reflect the dynamic of tight supply and high demand that has characterized the past 8 years. Denver's rental rates increased and generally plateaued around August. Housing sale prices have come down some and I believe any sale near 2022 prices will be deemed a win in 2023. Don't expect more appreciation, flat will be a good thing if we see it. It is possible Denver will decline in 2023 given the rapid appreciation seen over the past few years; I would expect it. False confidence will likely burn home sellers in 2023. Understanding your market and being flexible will be key.
For homebuyers, there are many reasons why now could be the right time to buy a home. While life sometimes creates a good reason regardless of the current market, there are many more reasons to buy a home in 2023. I am happy to discuss more and tailor to your situation. Prices are down and higher mortgage rates may be temporary — mortgage brokers use the phrase "merry the home and date the rate," meaning you may be able to refinance later while buying at a lower price this year than last year. Anecdotally, it seemed like comparable homes in Denver that sold for about $900,000 in March/April, later sold for about $800,000 by Q4 2022. Buyers will likely not face the same intense competitive forces as the past few years, making the home–buying process more comfortable and flexible.
I've aggregated the housing market information below to help Denver home buyers and sellers understand the metro Denver housing market. I hope it enables you to make the best decisions for your situation and goals.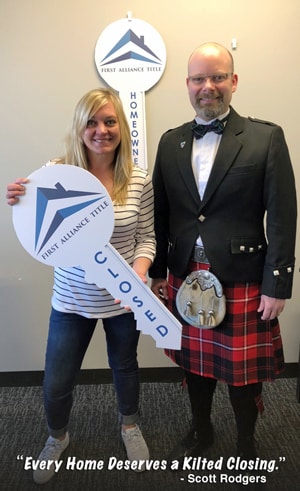 While it is one thing to hear an Agent tell you something about the market, it is another to have access to so much professionally reviewed and assembled housing market data from multiple sources. Newspaper and TV news journalists often use this same data to report on the housing market each month. If you value data and details, here is your deep dive. Please contact me for an executive summary or an explanation more relevant to your individual situation… I continually think about the market and it would be great to have my insights benefit you!
I look forward to receiving your email, call, text, or social app message, and hope to be of service to you or someone you know in 2023…

Let's take a look at the most recent metro Denver housing market reports using data compiled from December's activity and for all of 2022…
---
Denver Housing Market Update – January 2023
Reported in January using data from December, by the Denver Metro Association of Realtors:
---
Metro Denver Housing Market Review – January 2023
Source: Megan Aller at First American Title.
Appreciation by Zip Code – Q4 2022 Report
---
Metro Denver Housing Market Watch – REcolorado MLS
---
Mortgage Interest Rate Chart
---
Mortgage Interest Rates and Mortgage News Headlines
---
Denver Real Estate in the News
---
Next Steps…
Contact Me
Here is an easy way to send me a quick message…
"*" indicates required fields