At first glance, the increase in housing supply compared to last year may not sound like good news for prospective sellers, but it actually gives you two key opportunities in today's housing market.
An article from Calculated Risk helps put the inventory gains the market has seen in 2022 into perspective by comparing it to recent years (see graph below). It shows supply has surpassed 2021 levels by 58%. But the further back you look, the more you'll understand the bigger picture. And if you go all the way back to 2019, the last normal year in real estate, we're roughly 35% below the housing supply we had at that time.
Opportunity #1: Take Advantage of More Options for Your Move
If your current house no longer meets your needs or lacks the space and features you want, this inventory growth gives you even more opportunity to sell and move into the home of your dreams. With more houses on the market, you'll have more to choose from when you search for your next home.
Partnering with a local real estate professional can help you make sure you're up to date on the homes available in your area. And when you do find the one, a professional can advise you on how to write a winning offer.
Opportunity #2: Sell While Inventory Is Still Low Overall
But again, despite the growth, inventory is still low compared to more normal years, and that isn't going to change overnight. For you, that means your house should still be in demand among potential buyers if you price it right.
As an article from realtor.com says:
"Today's shoppers generally have more homes to consider than last year's shoppers did, but the market is still not back to pre-pandemic inventory levels."
Bottom Line
If you're a homeowner looking to sell, you have more homes to choose from and can still sell your house while inventory is low overall. Let's connect to get started, so you can have the best of both worlds.
Find Your Next Home
[showcaseidx shortcode encountered an error]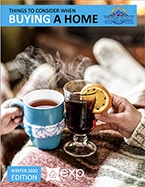 Please call/text/message/email me to share your thoughts about your next home and I'll identify your most important next step.
If you're reading this late at night and want to start now, first send me an email, then focus on these items of the home buying process: 1) Download my Home Buyers Guide to learn general information (if you're into doing your own research). 2) Talk to a quality mortgage lender and get pre-approved for financing. 3) Search for homes currently on the market to get a feel for the types of homes, locations, and price points available. 4) Read my Denver real estate blog (updated daily!) to further educate yourself about the market and relevant topics for home buyers. And of course, when in doubt, just call me and I will help you with each step of your journey.
Create Your Free MLS Home Search Account »
When It Is Time To Sell Your Home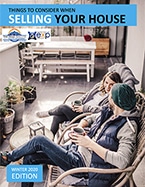 Find out how much your home is worth and download my free guide for home sellers for helpful information. It is important to choose a REALTOR® who can develop an effective marketing strategy for your property, negotiate well on your behalf, and has the knowledge to provide an accurate market comparison so you can determine the right asking price. The market changes each week and your asking price is an important component of your selling strategy. I am here to listen and serve. I will share how your home stacks up against the competition, or how we can position your property to sell quickly and for a good price, or talk through any unique circumstances or goals. Contact me today to start a discussion…
My Denver real estate blog is updated daily with useful information for home buyers and sellers…
Real Estate Housing Market | Buying a Home | Selling a Home | Financing a Home | Renting | Homeownership | Investing