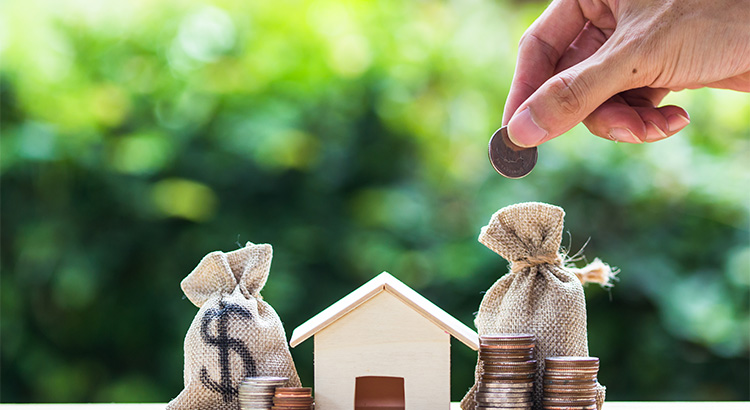 With the recent lower interest rates, many homeowners are wondering if they should refinance.
To decide if refinancing is the best option for your family, start by asking yourself these questions:
Why do you want to refinance?
There are many reasons to refinance, but here are three of the most common ones:
Lower your interest rate and payment – This is the most popular reason. If you have a 5% interest rate or higher, it might be worth seeing if you can take advantage of the current lower interest rates, hovering below 4%, to reduce your monthly payment and overall cost of the loan.
Shorten the term of your loan – If you have a 30-year loan, it may be advantageous to change it to a 15 or 20-year loan to pay off your mortgage sooner.
Cash-out refinance – With home prices increasing, you might have enough equity to cash out and invest in something else, like your children's education, a vacation home, or a new business.
Once you know why you might want to refinance, ask yourself the next question:
How much is it going to cost?
There are fees and closing costs involved in refinancing, and Lenders Network explains:
"If you were to refinance that loan into a new loan, total closing costs will run between 2%-4% of the loan amount."
They also explain that there are options for no-cost refinance loans, but be on the lookout:
"A no-cost refinance loan is when the lender pays the closing costs for the borrower. However, you should be aware that the lender makes up this money from other aspects of the mortgage. Usually pay charging a slightly higher interest rate so they can make the money back."
If you're comfortable with the costs of refinancing, then ask yourself one more question:
Is it worth it?
To answer this one, we'll use an example. Let's assume you have a $200,000 home loan. A 4% refinance cost will be $10,000. If you want to lower your interest rate from 6% to 4%, then refinancing is going to save you $244 per month. To break even ($10,000/$244), you need to continue owning your home for over 40 months.
Now that you know how the math shakes out, think about how much longer you'd like to own your current home. If you plan to stay for more than 3 years, then maybe it is advantageous for you to refinance.
If, however, your current home does not fulfill your present needs, you might want to consider using your potential refinance costs for a down payment on a new move-up home. You will still get a lower interest rate than the one you have on your current house, and with the equity you've already built, you can finally purchase the home of your dreams.
Bottom Line
There are many opportunities for growth in the current real estate market. To find out what's right for your family, let's get together to help you understand your options and guide you toward the best decision.
Start Your Home Search:
Are you ready to start searching for your next home? It's a great time, we have more inventory than we did the past few years. I encourage you to explore homes currently on the market to get a feel for the types of homes, locations, and price points. My Denver real estate blog has loads of useful information for home buyers trying to figure out what they want to do. And of course, please call me, or send me an email / text, to discuss your next home and the buying process.
Also, if you are considering new construction, remember the builder's real estate agent represents the builder's interest, not your's. There is no cost for you to have a buyer's agent represent you. In fact, I may be able to help you save money and negotiate for extras which the builder may not let you know about.
Get My List of Hot Properties »
Considering Selling Your Home?
If you are looking to sell your home in the Denver area, I encourage you to work with a real estate agent who has the experience and knowledge to provide an accurate market comparison so you can determine the right asking price. The market is more balanced now and your asking price is an important component of your selling strategy. Contact me today to learn how your home stacks up against the competition and how we can position your property to sell quickly and for a fair price.