If you're thinking about buying a home soon, higher mortgage rates, rising home prices, and ongoing affordability concerns may make you wonder if it still makes sense to buy a home right now. While those market factors are important, there's more to consider. You should think about the long-term benefits of homeownership too.
Think about this: if you know people who bought a home 5, 10, or even 30 years ago, you're probably going to have a hard time finding someone who regrets their decision. Why is that? The reason is tied to how home values grow with time and how, by extension, that grows your own wealth. That may be why, in a recent Fannie Mae survey, 76% of respondents say they believe buying a home is a safe investment.
Here's a look at how just the home price appreciation piece can really add up over the years.
Home Price Growth over Time
The map below uses data from the Federal Housing Finance Agency (FHFA) to show just how noteworthy price gains have been over the last five years. And, since home prices vary by area, the map is broken out regionally to help convey larger market trends:
If you look at the percent change in home prices, you can see home prices grew on average by just over 57% nationwide over a five-year period.
Some regions are slightly above or below that average, but overall, home prices gained solid ground in a short time. And if you expand that time frame even more, the benefit of homeownership and the drastic gains homeowners made over the years become even clearer (see map below):
The second map shows, nationwide, home prices appreciated by an average of over 297% over a roughly 30-year span.
This nationwide average tells you the typical homeowner who bought a house 30 years ago saw their home almost triple in value over that time. That's a key factor in why so many homeowners who bought their homes years ago are still happy with their decision.
And while you may have heard talk throughout the year that home prices would crash, it hasn't happened. In fact, experts project home prices will continue to rise for years to come. 
Bottom Line
If you're wondering if it still makes sense to buy a home today, it's important to focus on the long-term advantages that come with homeownership. When you're ready to start your homebuying journey, reach out to a local real estate professional.
Find Your Next Home
[showcaseidx shortcode encountered an error]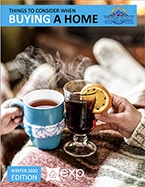 Please call/text/message/email me to share your thoughts about your next home and I'll identify your most important next step.
If you're reading this late at night and want to start now, first send me an email, then focus on these items of the home buying process: 1) Download my Home Buyers Guide to learn general information (if you're into doing your own research). 2) Talk to a quality mortgage lender and get pre-approved for financing. 3) Search for homes currently on the market to get a feel for the types of homes, locations, and price points available. 4) Read my Denver real estate blog (updated daily!) to further educate yourself about the market and relevant topics for home buyers. And of course, when in doubt, just call me and I will help you with each step of your journey.
Create Your Free MLS Home Search Account »
When It Is Time To Sell Your Home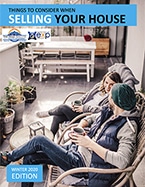 Find out how much your home is worth and download my free guide for home sellers for helpful information. It is important to choose a REALTOR® who can develop an effective marketing strategy for your property, negotiate well on your behalf, and has the knowledge to provide an accurate market comparison so you can determine the right asking price. The market changes each week and your asking price is an important component of your selling strategy. I am here to listen and serve. I will share how your home stacks up against the competition, or how we can position your property to sell quickly and for a good price, or talk through any unique circumstances or goals. Contact me today to start a discussion…
My Denver real estate blog is updated daily with useful information for home buyers and sellers…
Real Estate Housing Market | Buying a Home | Selling a Home | Financing a Home | Renting | Homeownership | Investing